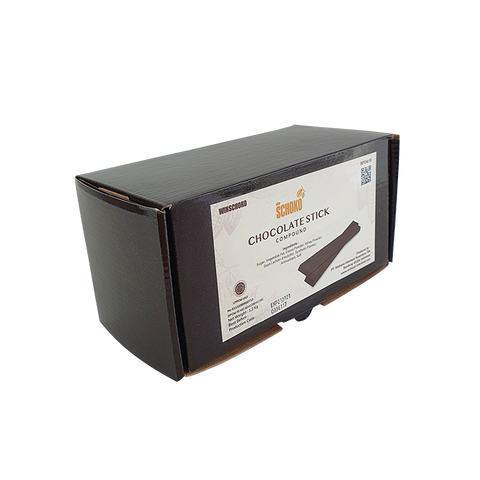 Schoko
Schoko Dark Compound Chocolate Stick - 1.2kg
"Schoko Compound Chocolate are manufactured from the finest and premium ingredients. Designed for any application with the convenient of not applying the "tempering" process.

Schoko Compound Chocolate is extremely easy to use, it is suitable for moulding, enrobing, decoration, making pralines, ganache, mousse, cakes and hollow figures. Each type has a shiny appearance with an excellent snap and melting behavior.

Origin: Indonesia

Product Weight: 1kg.

Keep cool and store in room temperature to avoid fat blooming and indavertent melting. Avoid exposure to direct sunlight"