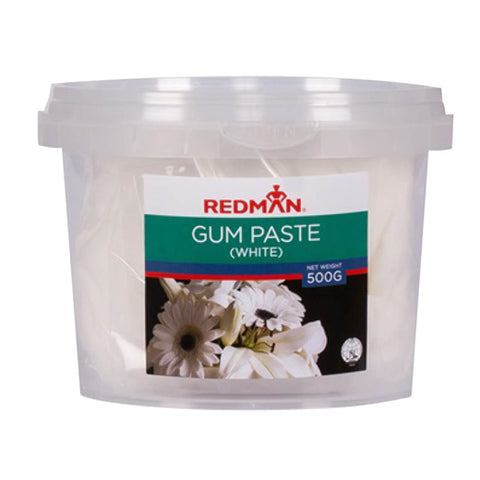 Redman
Redman - Gum Paste (White)
"Gum Paste is best used for modelling items such as bows, flowers and even figure characters.

Using Gum Paste will help to avoid the drooping and breakage.

It is best to keep it tightly covered between two sheets of plastic to avoid it from drying.

Ready to roll gum paste dough used to make sugar flowers and figurines"