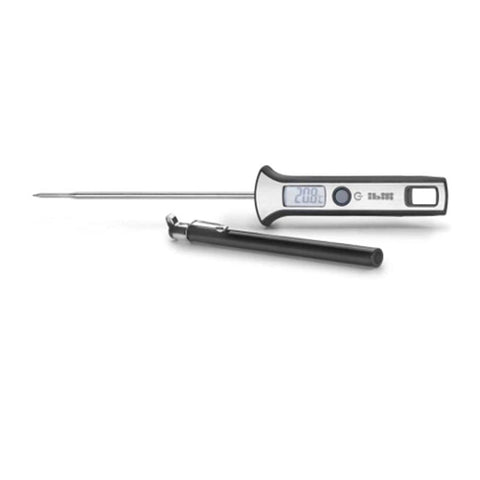 All About Baking
Ibili - Digital Thermometer w/Probe 743404
"INSTANT READ & ACCURATE: 4-6 seconds ultra fast response time with accuracy of ±1℃, takes out the guesswork and eliminate overdone or undercooked food, ensuring you get the best flavour.
SUPER LONG PROBE: No more Hands' Burning, This 4. 7""(Probe) digital meat thermometer can detect the core temp of meat; perfect for huge turkey, chicken, bread making, jam making, chocolate making, barbecue, hot water, hot milk, and even bath water.
EASY TO USE: Simply insert probe into your food or liquid and get the temp; this kitchen meat thermometer with protective sheath is easy to carry or store; 10 minutes auto-shut off function Extends your battery life IMPORTANT NOTES: The temp Range is -58℉ to 572℉, in order to extend service life of the food thermometer, please remove the thermometer when you finish reading temp. 【Never leave this food temperature probe in high temp environment such as closed oven, frying pan, grill and etc.】"