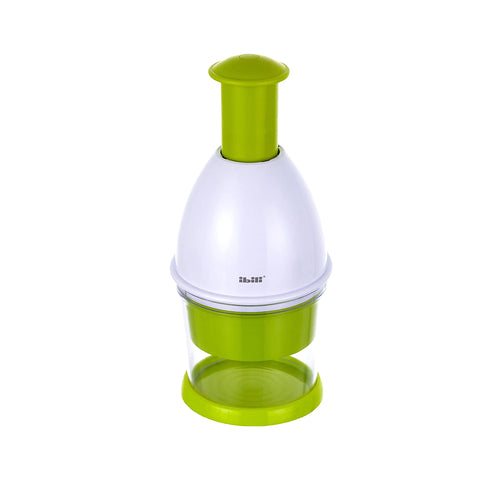 All About Baking
Ibili - Chopper Eco 799600
"👍Reduce Prep Time - The Food Chopper is equipped with 430 stainless steel blades which make faster chopping, mincing dicing and grinding than a knife. Use the onion chopper directly on your cutting board or included base to get your prep food with less time.
👍Zero Rish of Injury - Simply slap the vegetable chopper to get quickly chopping in the garlic and onions in seconds, no more getting hurt by touching the blades.
👍Easy Cleaning - The hand food chopper is easy disassembling for speedy cleanup, simply finish cleaning under running water in 2 minutes, also top dishwasher safe
👍One Tool for Widely Use - The chopper dicer is ideal for multi prep food like onions, garlic, nuts, cilantro, vegetables, small salads, tuna, hard boiled eggs and more. A necessary kitchen gadget for quick snacks and seasoning food!"