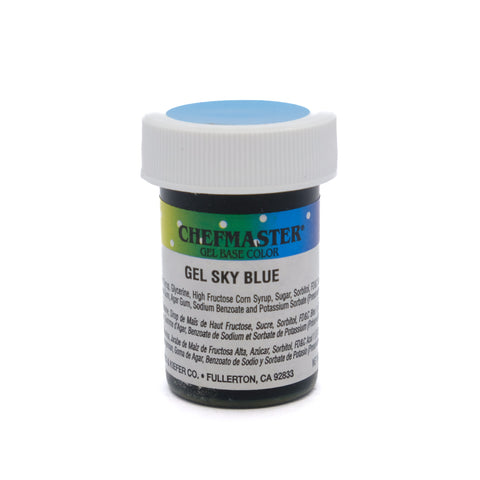 All About Baking Exclusives
All About Baking - Chef Master Sky Blue - 1oz.
Chefmaster Gel Food Colors are strong, bright, vivid colors that can be used for a wide variety of baking and cooking projects.
Our highly concentrated colors mix easily and provide consistent tones.
Now you can create your family's favorite treats without worrying about artificial colors!
Chefmaster Natural products are plant based concentrated color that mix easily without altering the texture, taste or smell of your creations.